Published 12/14/2013
E

arlier this year I was on holiday in Corsica and happened to wander into the church of a tiny hamlet in the hills where I found a memorial to the dead from World War I. Out of a population that can have been no more than 150, eight young men, bearing among them only three last names, had died in that conflict. Such lists can be found all over Europe, in great cities and in small villages. Similar memorials are spread around the globe, for the Great War, as it was known prior to 1940, also drew soldiers from Asia, Africa, and North America.
… if we can see past our blinders and take note of the telling parallels between then and now, the ways in which our world resembles that of a hundred years ago, history does give us valuable warnings.
World War I still haunts us, partly because of the sheer scale of the carnage—10 million combatants killed and many more wounded. Countless civilians lost their lives, too, whether through military action, starvation, or disease. Whole empires were destroyed and societies brutalized.
But there's another reason the war continues to haunt us: we still cannot agree why it happened. Was it caused by the overweening ambitions of some of the men in power at the time? Kaiser Wilhelm II and his ministers, for example, wanted a greater Germany with a global reach, so they challenged the naval supremacy of Great Britain. Or does the explanation lie in competing ideologies? National rivalries? Or in the sheer and seemingly unstoppable momentum of militarism? As an arms race accelerated, generals and admirals made plans that became ever more aggressive as well as rigid. Did that make an explosion inevitable?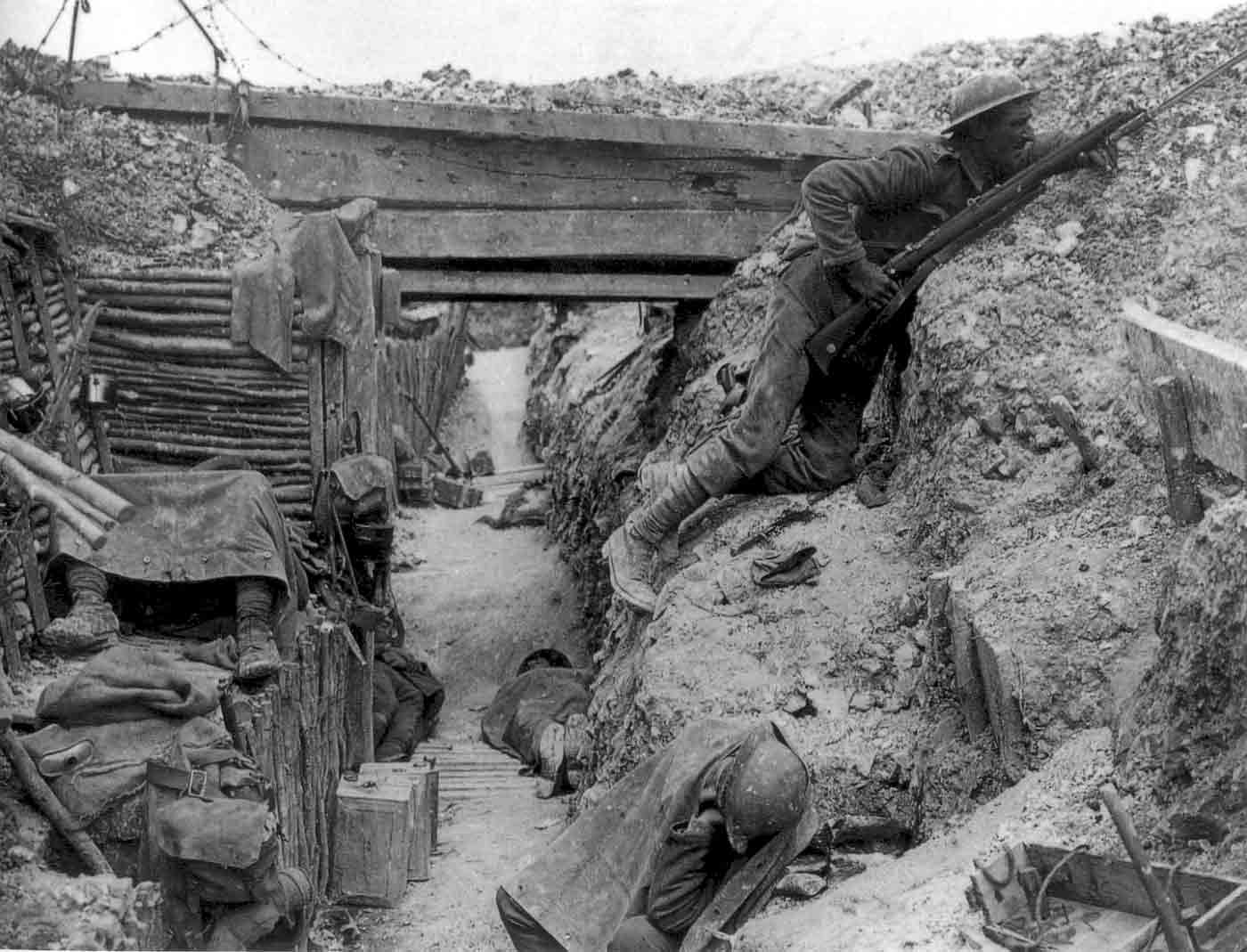 July 1916: During the Battle of the Somme, British soldiers from the Cheshire Regiment occupy a German trench near Ovillers-la-Boisselle in northern France.


Wikimedia Commons/Imperial War Museum
Or would it never have happened had a random event in an Austro-Hungarian backwater not lit the fuse? In the second year of the conflagration that engulfed most of Europe a bitter joke made the rounds: "Have you seen today's headline? 'Archduke Found Alive: War a Mistake.'" That is the most dispiriting explanation of all—that the war was simply a blunder that could have been avoided.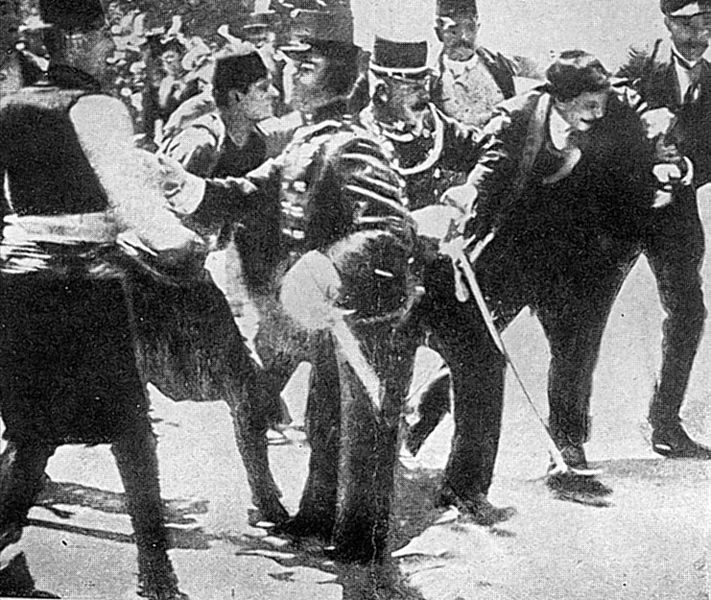 June 28, 1914: Serbian nationalist Gavrilo Princip is captured in Sarajevo after assassinating Archduke Franz Ferdinand of Austria, along with his wife, Sophie.


Wikimedia Commons
The search for explanations began almost as soon as the guns opened fire in the summer of 1914 and has never stopped. Scholars have combed through archives from Belgrade to Berlin looking for the causes. An estimated 32,000 articles, treatises, and books on World War I have been published in English alone. So when a British publisher took me out to lunch on a lovely spring day in Oxford five years ago and asked me if I would like to try my hand at one of history's greatest puzzles, my first reaction was a firm no. Yet afterward I could not stop thinking about this question that has haunted so many. In the end I succumbed. The result is yet another book, my own effort to understand what happened a century ago and why.
It was not just academic curiosity that drove me, but a sense of urgency as well. If we cannot determine how one of the most momentous conflicts in history happened, how can we hope to avoid another such catastrophe in the future?
Just look at the actual and potential conflicts that dominate the news today. The Middle East, made up largely of countries that received their present borders as a consequence of World War I, is but one of many areas around the globe that is in turmoil, and has been for decades. Now there's a civil war in Syria, which has raised the spectre of a wider conflict in the region while also troubling relations among the major powers and testing their diplomatic skills. The Bashar al-Assad regime's use of poison gas—a weapon first deployed in the trench warfare of 1914, then outlawed because world opinion viewed it as barbaric—nearly precipitated American airstrikes. Commentary on these developments was filled with references to the guns of that long-ago August. Just as policymakers then discovered they had started something they could not stop, so this past summer we feared that such airstrikes might lead to a wider and more long-lasting conflict than anyone in President Barack Obama's administration could foresee.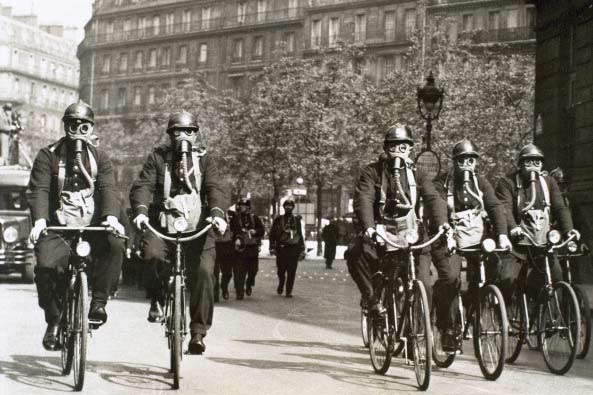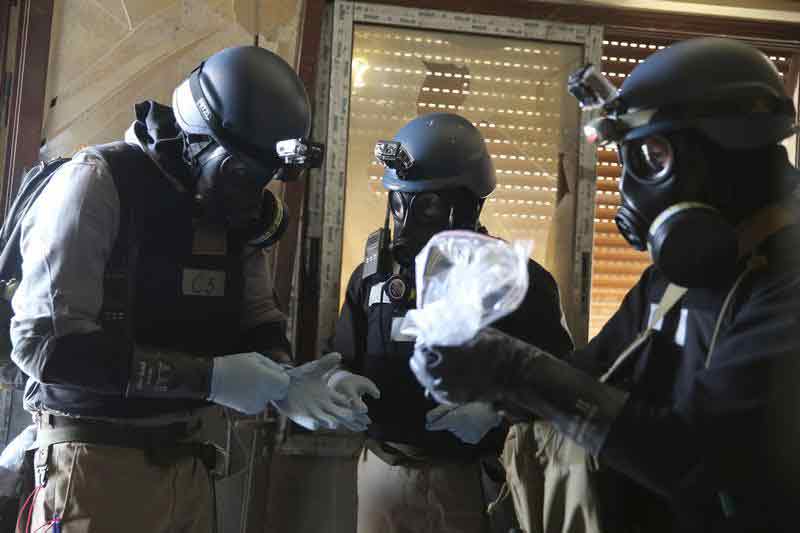 During World War I: French police officers wearing gas masks patrol the streets of Paris on bicycle.


Prisma/UIG via Getty Images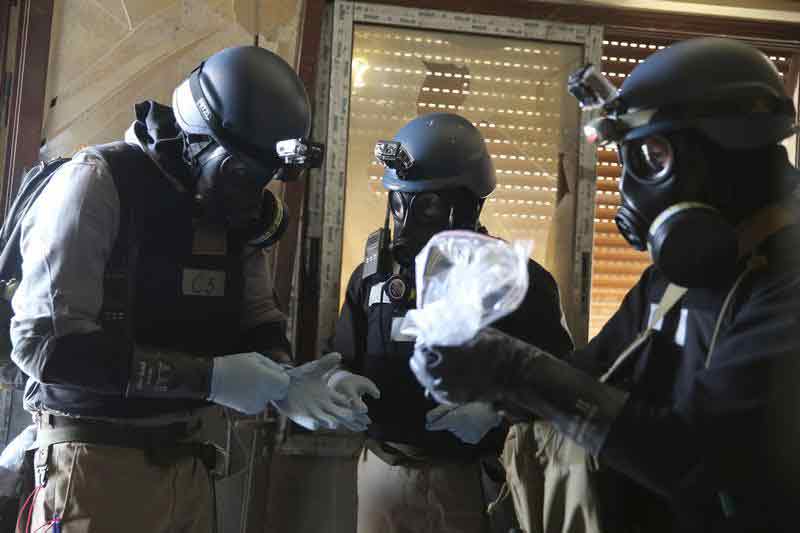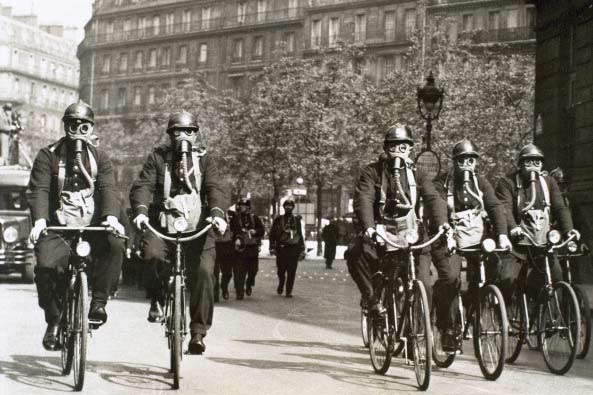 2013: U.N. chemical weapons experts examine samples from an alleged chemical weapons attack in a neighborhood of Damascus, Syria.


Reuters/Mohamed Abdullah
The one-hundredth anniversary of 1914 should make us reflect anew on our vulnerability to human error, sudden catastrophes, and sheer accident. So we have good reason to glance over our shoulders even as we look ahead. History, said Mark Twain, never repeats itself but it rhymes. The past cannot provide us with clear blueprints for how to act, for it offers such a multitude of lessons that it leaves us free to pick and choose among them to suit our own political and ideological inclinations. Still, if we can see past our blinders and take note of the telling parallels between then and now, the ways in which our world resembles that of a hundred years ago, history does give us valuable warnings.
"I don't remember a moment when I wasn't interested in the past" The stories and characters that captured the author's imagination.